Being the first Kenyan to score in the UEFA champions' league in November 2012, Victor Mugubi Wanyama rose in rankings to become the highest-paid footballer in Kenya. His net worth is estimated to be 15 million dollars ( ( Roughly Ksh 2,000,000,000 billion ) with a weekly salary of 70,000 ( Roughly Ksh 10,000,000 ) . For many celebrities, such a high income naturally lays the ground for a lavish lifestyle. The defensive midfielder owns several sleek cars and two high-end homes, one abroad and the second one in the UK.
Victor Mugubi Wanyama is a Kenyan footballer currently playing for Montreal Impact. He is not shy in showing off the fruits of his success with his flashy cars and property. Here is a list detailing some of his pricey assets
Volkswagen Crafter CR53 Maxi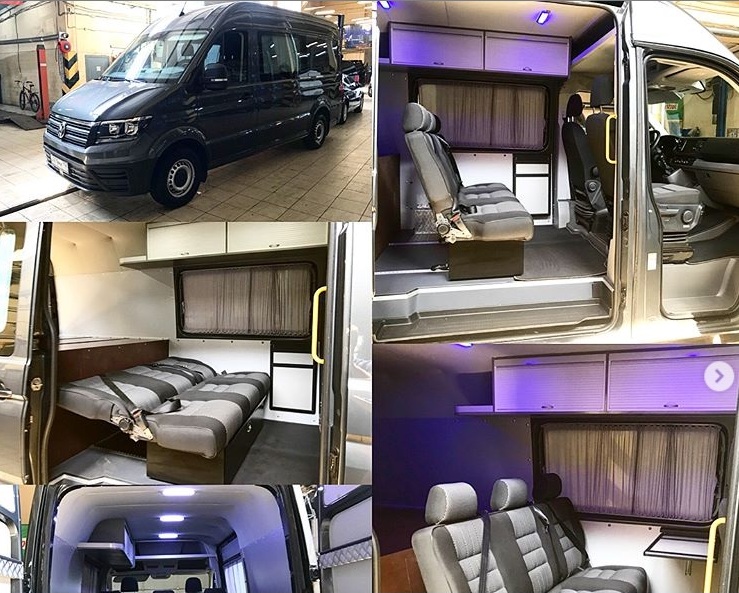 This car has side protection that alerts him when he is getting close to surrounding objects. It is customized with a fridge, a coffee maker interior, and exterior CCTV cameras. What's more, it has a play-station and 10-seater rotating seats. The Volkswagen Crafter CR53 Maxi can accelerate from 0-60 km/h in 10.5 seconds. It costs a whopping Ksh 25 million in cash.
The Hummer H3 has alloy wheels, leather seats, a sunroof, traction control, rear defroster, and running boards, to mention a few. This vehicle also comes with custom number plates with his name "Wanyama" inscribed on them.
Wanyama does not hide his love for German vehicles in his car collection. It features
Heated front seats
A navigation system
Back view camera
7-inch exhibit monitor
And voice control systems.
The Lexus LX570 is an 8-seater vehicle with a classy interior that packs a Rolex analog clock and a 16-inch touch screen panel. It also features surround speakers packed up all over the car to give it a taste of perfection.
He owns a house in London which features a rarely luxurious design. Among other features, it has an accommodating pub, swimming pool, and well-manicured gardens. What's more, it has the floor to ceiling windows, an office, a gym with a sauna, and several bedrooms. The bungalow costs a jaw-dropping Ksh 65 million cash. 
This car comes packed with a rotating gear shift dial and air conditioning vents that rotate open once the engine starts running. It also features a 10-speaker, 400-watt mp3 system with WMA compatibility, and a 7-inch color screen on the dashboard. He paid a  staggering Ksh 16 Million for it.
This home features five bedrooms, a spacious living room, a dining room, and an office. It also has several upgrades, including an HV ac system and custom bathrooms. Additionally, there are decorative columns, marble flooring, a 3-car garage, and a two-story great room complete with a bar.