Kitenge is a Swahili word meaning African wax print fabric. Also known as Chitenge, this is a colorful and vibrant fabric that was only worn in African countries. However, as time went by, it gained many lovers from around the world. It was commonly worn by African women as headscarves and wrapped around the waist when doing chores. Others used them as baby slings, and towels when showering. Gradually, the women and some men began sewing clothes out of this fabric to make African statement outfits. In no time, men became lovers of kitenge as well.
There is nothing that looks better than an African man in a stylish modern kitenge outfit. Everything about this look screams masculinity and appreciation of African heritage. There are numerous ways for men to style the kitenge print without looking too traditional or rather old-fashioned. Thanks to the vast diversity in Africa, one can never have enough kitenge clothes. So many designs and prints have been created to suit different occasions. Read on to see some of the top tier men kitenge designs.
Kitenge Strips
If you have been to any African event or social gathering, then you must have seen this statement piece. This is a subtle yet attractive and stylish way to wear kitenge print. These are best for the days when you want to look good but without much effort. Strips can be sewn on the collar, button line, chest, pocket, cuffs, or all of the above.
John Rogan (8 feet 9 inches)
Collar, cuffs, and pocket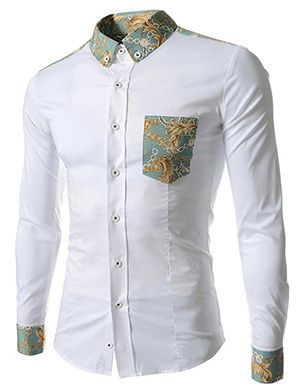 We are talking about weddings, formal parties, engagement parties; you name it. Kitenge suits with minimal patterns can never go wrong. Especially when styled with a nice pair of loafers and classy sunglasses, simply amazing! The suit can be the regular blazer and a pair of trousers or a trendy long shirt and matching pants (known as the Ebi African suit). If you want to be a little extra, you can add a hat to make it a complete look.
The suit can also consist of a shirt and a pair of shorts.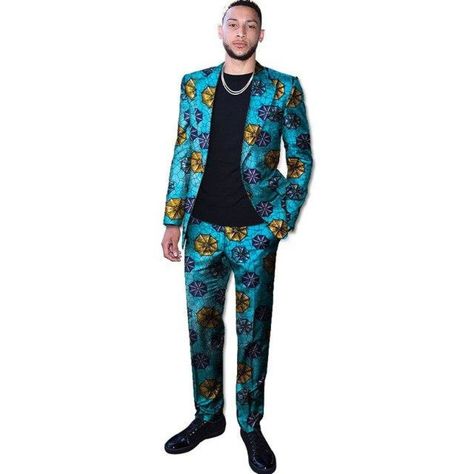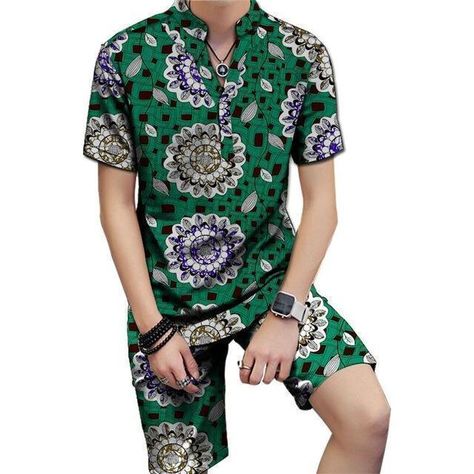 Longline shirts are one of the young men's favorites. They are very simple and casual yet smart and fashionable. If you are a fan of longline shirts, then why don't you spice things up a bit by adding a kitenge print? This look will best suit you on days where you want to adhere to a theme, maybe but don't want to be formal. Also, it is very simple to style.
John Rogan (8 feet 9 inches)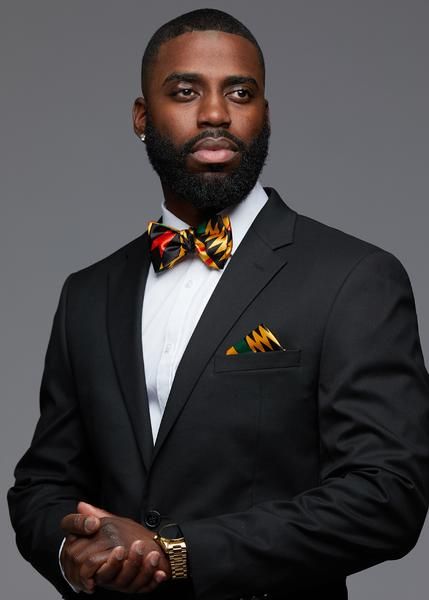 This is a bonafide menswear staple. It is highly recommended for when you want to look sophisticated and dapper. Just throw in a good pair of plain pants, blazer or stylish coat, and formal shoes. Not so complicated, is it?
Picture this, there is an event coming up, and the theme is African print. This is a last-minute notice. However, you do not have enough time or money to get or sew an outfit. What would you do? Two words, kitenge shawl. The ability of a simple kitenge piece of cloth to change the look of an outfit is simply breathtaking.
Kitenge shorts and pants paired with a plain shirt, matching kitenge bowtie, and suspenders. This is a look that merges both African and Western cultures. It gives a vintage vibe that is suitable for any occasion. A hat and loafers would blend well with this outfit. This brings us to our next piece.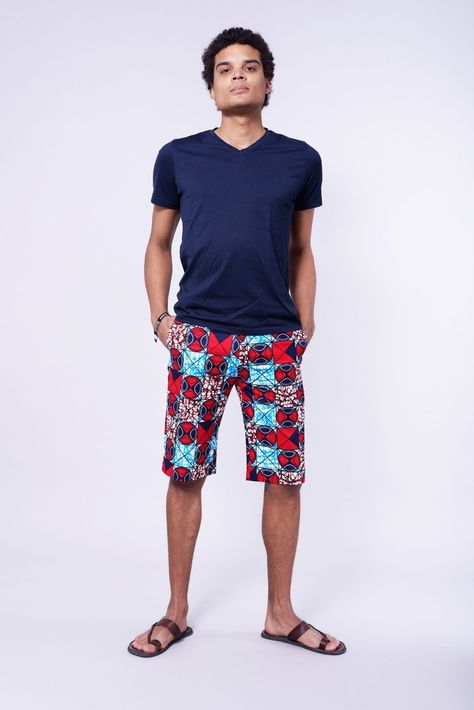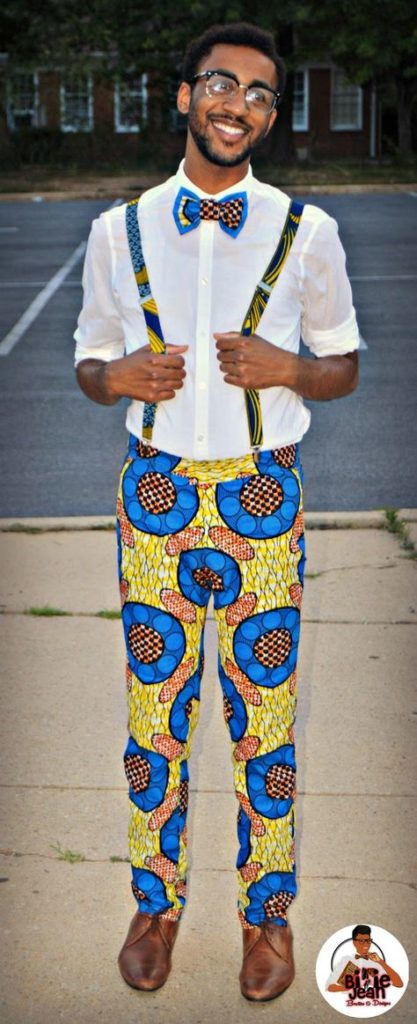 No need to waste that extra fabric that remains after sewing, make a bowtie instead. A bowtie works the same way as the shawl. They both act as great accessories for a rather plain outfit and are very efficient when it comes to last-minute decisions.
Kitenge Bomber Jackets
This seems to be everyone's favorite since they can be worn anywhere. Whether it is to work, or the club, you can never go wrong with a kitenge bomber jacket.
Full kitenge
Take a look at these styles if you want to upgrade your closet and look fashionable while embracing your culture. Some of the outfits listed above can be worn to formal places, which is a plus side.