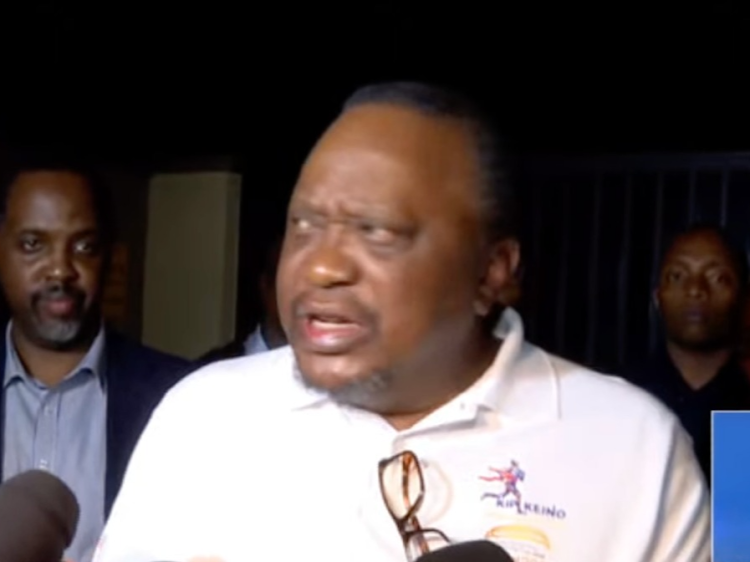 In response to President William Ruto's recent actions, former President Uhuru Kenyatta has issued a strong statement. Addressing the withdrawal of his family's official security, Uhuru expressed that while he is willing to sacrifice his security, he demands to be treated with respect.
Regarding the alleged police raid on his eldest son's home in Karen, Uhuru called on the Kenya Kwanza government to refrain from targeting his family members, urging them to leave them alone. He found the withdrawal of security for his mother, former first lady Mama Ngina Kenyatta, highly suspicious. The guards who had been protecting her for nearly five decades were abruptly withdrawn under mysterious circumstances.
Despite his silence thus far, Uhuru emphasized that it should not be mistaken for fear. He made it clear that he stands firm and unafraid, challenging anyone who intends to come after him. In the face of these developments, he condemned the incident and announced his intention to pursue legal recourse to address the matter.
"I have chosen to entrust this incident to my legal team," he asserted. By seeking legal measures, Uhuru intends to protect his family's rights and hold those responsible for the actions accountable.