Being a celebrity has never been as easy as it currently is with the internet and, most importantly, social media. Of course, it is not a walk in the park, but compared to the past, when getting a multitude's attention was like rocket science, it surely is quite a simple task. With Instagram, one can become famous in the comfort of their own homes by being an Instagram influencer.
Who are Instagram Influencers?
If you are active in Social media, then you must have come across at least one influencer. These are social media (mostly Instagram) users who have built a large number of following and highly engaging profile. They achieve this by posting quality and relevant photos and interacting with their followers as much as possible. This is an actual career as different brands approach the influencers on Instagram and offer the paid sponsorships on agreed terms.
Top 10 Kenyan Instagram Influencers
Influencers have to identify a niche and their Instagram aesthetic that they will be comfortable with. This is why there are many types of Instagram influencers (in case you don't know why; it is because there are many niches). In this article, only the best ten influencers will be highlighted though this does not mean that they are the only ones with good content. 
10. Timothy "Njugush" Kimani
If you are a lover of comedy or you're having a bad day and need a good laugh, treat yourself by visiting Timothy Kimani's feed. Njugush is among the most popular influencers in the country who graces timelines with his hilarious posts. He is the kind of person who will get you laughing even before knowing what the joke is all about. Yes, Tim, is that funny! It is no surprise that he won the Taji Humour Recognition Award.
Instagram user name: blessednjugush
Average likes: 8,082
Profile engagement: 0.50%
Instagram followers 1,465,670
9.Willy Paul
Dance moves and swagger! Sure, some people like this musician because of his hits, but the reasons his Instagram has that many followers are because of his dancing styles and taste in fashion. Willy Paul first became famous as a gospel artist but later changed his course to secular. This drew some attention but not as much as Instagram has. Despite being in some scandals, Willy has managed to remain to be a top tier influencer.
Instagram user name: willy.paul.msafi
Average likes: 13,398
Profile engagement: 0.91%
Instagram followers 1,505,000
8. Daniel "Churchill" Ndambuki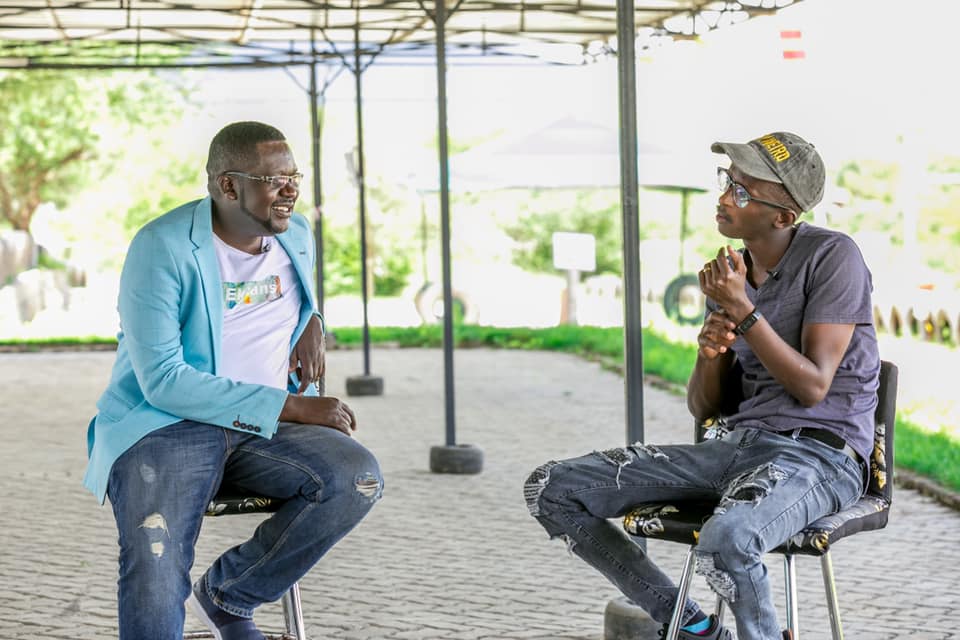 This is simply a man with a good heart. Churchill has walked so that most Kenyan comedians could run. Even though Daniel started his journey by being a comedian, he is currently best known for providing a platform where other small comedians can nurture their talents. It is not only this that makes him seem generous as he is known to participate in giving back to the community actively.
Instagram user name: mwalimchurchill
Average likes: 5,567
Profile engagement: 0.30%
Instagram followers: 1,715,078
7.Jalang'o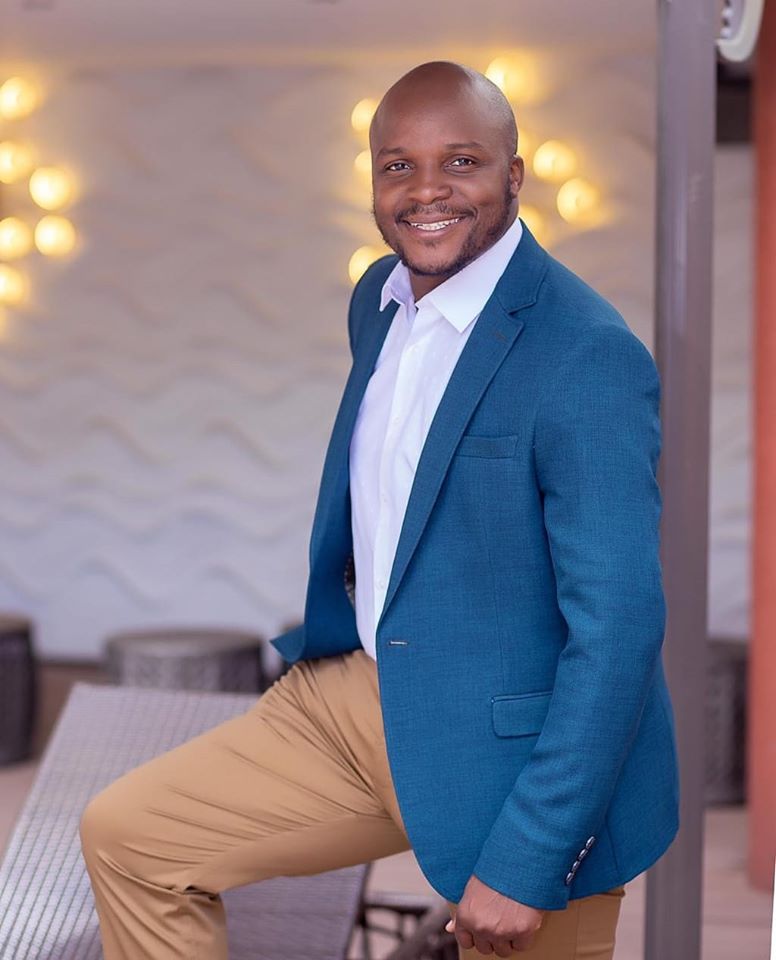 Known for his green suit and leopard print shirt, Jalang'o is yet another Kenyan who cracks people's ribs. He first debuted in the TV show "Papa Shirandula," a role that opened many doors.
Instagram user name: jalangoo
Average likes: 6,238
Profile engagement: 0.38%
Instagram followers: 1,730,698
6. Sauti Sol
Kenyan afro-pop band, Sauti Sol, is one of the few bands recognized internationally. This is a band consisting of four talented young men whose songs are always hits. Sauti Sol has won both national and international awards, some of them being BET awards and Kisima Music Awards. The best thing about Sauti Sol's music is the relevance of the lyrics. All their songs meet the intended purpose and, at the same time, are pleasing to the ears. 
Instagram user name: sautisol
Average likes: 4,698
Profile engagement: 0.27%
Instagram followers: 1,765,332
5. Vera Sidika
A beauty mogul and successful businesswoman is the right way to describe the iconic Vera Sidika. She is an influencer who flaunts her lavish lifestyle and curvaceous body on Instagram. Vera also does not leave her detox and beauty parlor business out as each has its separate Instagram account. Talk about being business-oriented! She is a strong independent woman who has hustled her way up, and that is precisely what the world needs. 
Instagram user name: queenveebosset
Average likes: 38,468
Profile engagement: 2.14%
Instagram followers: 1,835,000
4. Huddah Monroe
This is a stunningly gorgeous model and founder of the renowned Huddah Cosmetics. She uses her Instagram feed to showcase her makeup and different ways of wearing it, as well as photos of her posing like the professional model. Huddah also has a luxurious lifestyle and is not afraid of showing it all! She serves as a role model for many Kenyans.
Instagram user name: huddahthebosschick
Average likes 27,274
Profile engagement: 1.38%
Instagram followers: 2,000,866
3. Esther "Akothee" Akoth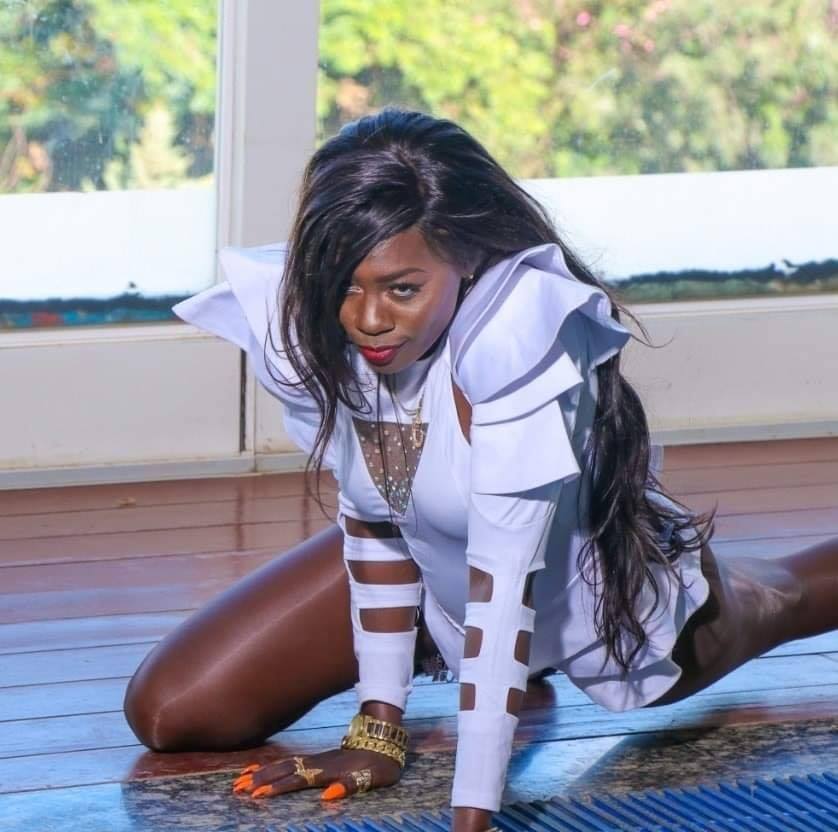 She is the most popular carefree yet strict mother and entertainer in the country. Nobody's opinions matter to her unless they are relevant. Also, her self-confidence is at the top of the charts. Family, giving back, fitness, music, and dancing are her top priorities. Akothee is very talented and is never afraid to speak her mind.
Instagram user name: akotheekenya
Average likes: 10,983
Profile engagement: 0.55%
Instagram followers: 2,033,575
2. Betty Kyallo
The well known and loved news anchor cannot and businesswoman miss in the list of top ten influencers in Kenya. Betty is a charming lady who knows how to separate fun and business. She manages to entertain her fans via Instagram stories and videos and still keep it professional while reading the news. The mother of one is known for her love of music, bubbly personality, beauty, and independence.
Instagram user name: bettymuteikyallo
Average likes: 16,534
Profile engagement: 0.81%
Instagram followers: 2,070,989
1.  Tanasha Donna
The Kenyan, with the most followers on Instagram, is none other than Tanasha Donna, the fastest rising female artist in Kenya. Apart from her good looks and musical talent, Tanasha is known to be fluent in English, which secured her a job in NRG Radio. 
Instagram user name: tanashadona
Average likes: 68,021
Profile engagement: 3.16%
Instagram followers: 2,194,479
Have you checked out these influencers' pages yet, if not, be sure to do so in case you need to be entertained. Their interesting feeds may also serve as inspiration for those who would like to begin the influencing journey.