Have you ever been scammed in an online deal that went wrong? The chances are high that you have. Even if you haven't, a close friend, sibling, or spouse has.  Do you remember the anger, regret, and gnashing of the teeth? Actually, it is rare for a day to pass by without a complaint popping up on social media forums revealing how a phone seller/buyer, a writer, transcriber, or some other entrepreneur was fleeced of their hard-earned cash. So rampant is the problem that most people nowadays are wary of doing business with strangers they meet online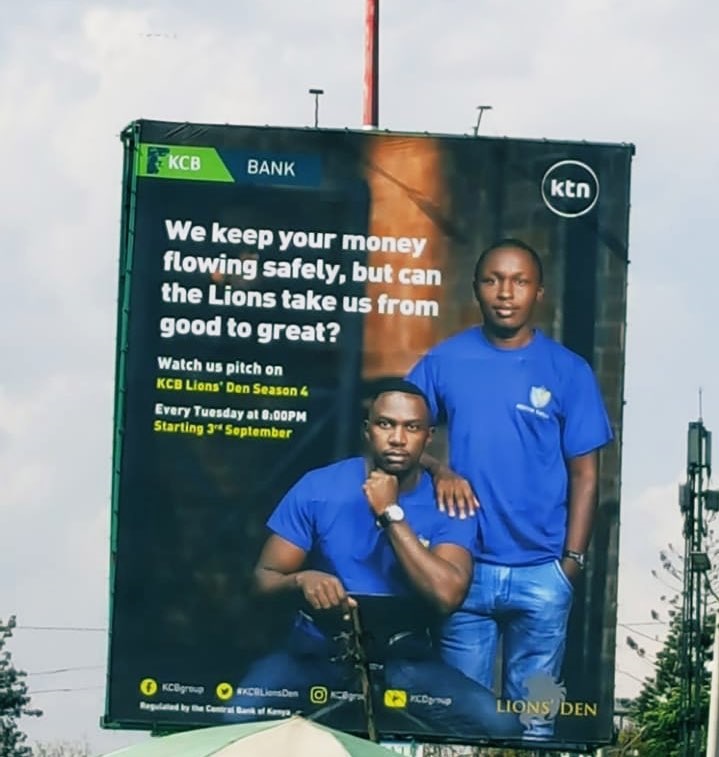 Online marketplaces are full of items listed for sale at very competitive prices, but the lack of trust and the inability to know whether such deals are legit makes most people avoid them. For most people, the idea of transacting with a stranger online is akin to freely offering your money or item to cons. Read on to see how Escrow Kenya has so effectively responded to this challenge.
"While most people appear helpless and unable to protect themselves in online trades, it is great to learn that there is a fool-proof way to transact securely with anyone online at zero risks of losing your money or goods." This is according to Mr. Robert Kamaru, the CEO of Escrow Kenya, a company that offers online escrow services. Escrow Kenya is an internet escrow service provider that provides a secure online payment method by bridging the trust gap between the buyer and the seller.
The escrow company holds a buyer's payment and asks the seller to proceed with the delivery of the item or service purchased. Once the buyer receives it and acknowledges that it matches the description, funds are released to the seller. If the buyer doesn't receive the item or service, they raise a dispute and receive a refund once it is established that the seller did not deliver.
Having offered other online payment solutions for over six years, Mr. Kamaru thought of introducing the concept of online escrow services to address the plight of thousands of vulnerable Kenyans who work online. He explains that he once fell victim to a crafty conman who posed as a seller in a popular classifieds site, only to turn out to be a thief and make away with Ksh. 40,000 for an iPhone he did not deliver.
"We encounter at least five complaints on random Facebook groups of how someone was swindled when buying something either via social media (especially Facebook and Instagram) or on classified sites like OLX," said Mr. Kamaru. "It is the shared pain of being taken advantage of by an online scammer that sent me thinking about a solution," he added
This is a relatively new concept in Kenya, and through it, Mr. Kamaru's company offers escrow services to small scale and high-value transactions to eliminate the chances of being scammed online. 
So how does Escrow Work?
Here's the escrow process in a nutshell
The buyer and seller agree to the terms of the sale.
The buyer deposits the funds into Escrow Kenya's secure escrow account.
The seller delivers the goods or services purchased.
The buyer receives the goods and approves the payment.
Funds are released to the seller.
"Our online escrow service has been received very well. I am surprised by how well Kenyans have received it," says Mr. Kamaru. "It is so much better than I expected: 2,280 users registered and Ksh. Three million one hundred twenty-three thousand twenty-one secured spanning 322 transactions in the first year is no mean achievement," he continues.
API for online stores and market places
Escrow Kenya has developed an API that owners of online stores can integrate on their websites. With the API integration, a customer on the website is given the option to "Buy with Escrow Kenya." That way, the transaction is automatically secured by Escrow Kenya, which receives and holds the money until the buyer confirms receipt of the purchased goods or services.
For online stores, it lends them more credibility, and they can make more sales than when accepting payments directly. On the other hand, buyers gain confidence because they are sure their money is held safely and will only be released to the merchant once they have confirmed receipt of the goods.
The API can also be integrated into marketplaces and classifieds. This way, instead of gambling with strangers, users who list items and services for sale can secure such transactions directly on the platform and protect themselves from the risk of getting conned.
 Marketplaces and classifieds are commonly viewed as dens for conmen and frauds, but with the availability of Escrow Kenya API, the days of such online conmen are numbered.
What kind of transactions has Escrow Kenya secured so far?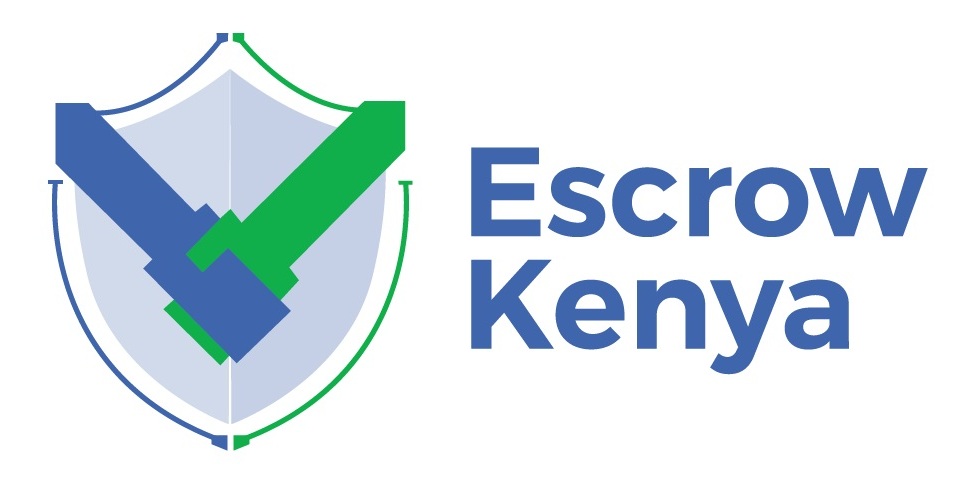 Online freelancers have especially embraced the service through a significant proportion of the transactions involving securing contracts for the provision of freelancing services and purchase and sale of laptops and other electronics
We have also secured a few transactions involving the sale of clothing and the most memorable item sold via Escrow Kenya was a chest of drawers," said Mr. Kamaru
1. Connecting wholesalers and retailers
With most wholesalers concentrated in or around Nairobi and other major towns in Kenya, Escrow Kenya is looking to change how retailers connect and buy from them. The company envisions scenarios where retailers will connect with wholesalers through various platforms such as Facebook, Instagram, or classified sites; sample items via messaging platforms like WhatsApp and confidently transact via escrowkenya.com. 
2. Securing contracts for the provision of services on a freelance basis
Most service providers and clients often run into a dilemma when getting into contracts for the provision of services. The client is always wary of paying upfront, and then a job is not done at all or to their specifications. The service provider is also skeptical about providing services before receiving payment.
Escrow Kenya seeks to solve this dilemma. By holding the client's payment, the client is guaranteed of only paying when they are satisfied with the service provided. The service provider is equally guaranteed of their remuneration when they complete the task satisfactorily. By setting the timeframes for delivery when starting the escrow transaction, the service provider also commits to complete the task on time.
3. Securing motor vehicle sales and purchases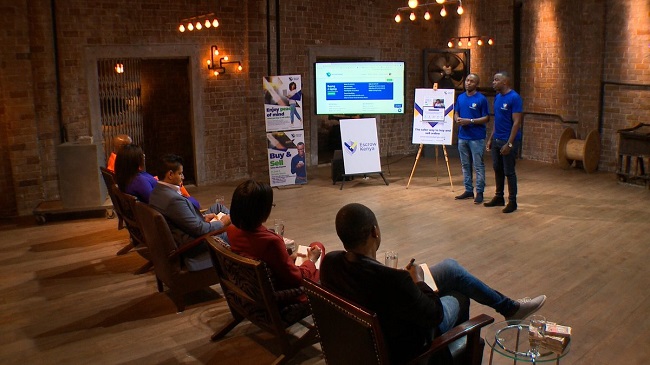 The Kenyan e-commerce space is a very vibrant one. Major marketplaces like Pigia Me and Jiji are great platforms for connecting buyers and sellers, but until the problem of trust is solved, these platforms may continue being abused by phony sellers to defraud unsuspecting buyers
 "Thankfully, our API program not only offers such marketplaces the solution to the problem of trust but also gives them new monetization options. We instill trust in their platforms and let them retain up to 30% of the revenue we collect from orders secured on their platforms. No questions asked. Says Mr. Kamaru
Of course, there have been challenges
In as much as Escrow Kenya comes to bridge the trust-gap between buyers and sellers, it also transfers the trust issues between the individuals and the company.
"Getting both parties, especially the seller, to agree to use Escrow Kenya has been the greatest challenge so far. We have encountered countless incidences where the buyer was open to buying through Escrow, but the seller wasn't convinced or was yet to hear about our service, hence the deal does not go through". Says Mr. Kamaru.
However, they are carrying out massive campaigns to creating awareness such that when either the buyer or the seller suggests the option, the other person will already have heard about the escrow service.
Thanks for the goodwill that they have consistently enjoyed from the press across the year with various features in newspapers, magazines, blogs, e-commerce awards and most recently, on KCB Lion's Den
Has navigating the regulatory environment been a walk in the park? Not all, but they have a competent team of advisors cutting across various sectors to aid in this, and they are already in communication with relevant authorities to seek guidance on the way forward
In a nutshell:
Escrow Kenya will come handy for sellers, especially those who sell solely online without physical shops, as they no longer have to lose sales when skeptical buyers choose to forego the purchase.
Online buyers will be delighted to use the escrow service to secure their online purchases to not only avoid getting scammed but also ensuring that what was paid for is what they receive.
Clients and freelance service providers will greatly benefit from using escrow services: clients only pay when a job is done satisfactorily while service providers are guaranteed prompt payment upon completion of the job.
Buyers and sellers in high-value transactions will transact business confidently, knowing that big brother (Escrow Kenya) is watching.
Recognition
Recently, Escrow Kenya won the Escrow services provider of the year award in the inaugural Ecommerce Awards 2019.  This is a recognition that the company is playing an essential role in the ecommerce space in Kenya by fixing the existing trust gap.
Additionally, the company secured investment in this year's KCB Lions' Den from perennial tech investor, Kris Senanu. This speaks of the enormous void the company is helping fix and the vast potential that lies ahead.
The future of business is in the ecommerce space, and the anonymity of the internet creates mistrust. Fixing the trust gap is a major issue that has to be addressed to unleash the total potential that the internet promises. Escrow Kenya is at the forefront of this endeavor, and the future is bright. Through their API, they make it possible for small businesses and large businesses to compete on a level playing field by fixing the issue of trust which mainly undermines the efforts of young companies which are working on establishing their brands