Best Kitenge Designs for 2019
Everything is circling back to the cradle of mankind, from music to fashion. Regarding fashion, the Kitenge fabric, once a preserve of the lower class, especially in Kenya, is now making headway everywhere. You will find the Kitenge designs on runways both in Africa, as well as in prestigious fashion events like the New York Fashion Week. Kitenge designs 2019 are quite versatile, from modest office wear to eccentric evening wear and showstopper designs for weddings and parties. Men and women alike have embraced the vibrant spirit of the Kitenge design. For some fashion inspiration, check out the best Kitenge designs 2019.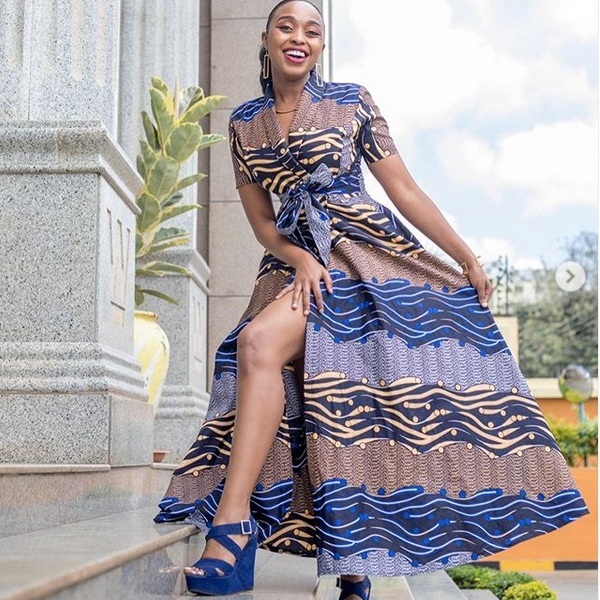 Kitenge Designs 2019 Office Wear Gone are the days when working in an office meant boring ill-fitting separates in morbid black, gray, and dark blue colours. The cheery kitenge fabric has made entry into the office wear space. Chic kitenge designs can bring out the right balance between sassy and serious. You don't have to look boring to be taken seriously anymore. A kitenge midi-skirt for instance accentuates your curves but is the right length. Another favorite kitenge design was the cape blazer. Pair it with a plain pencil skirt or pencil pants for a refined look. A bodycon dress with simple patterns is also a contender for the office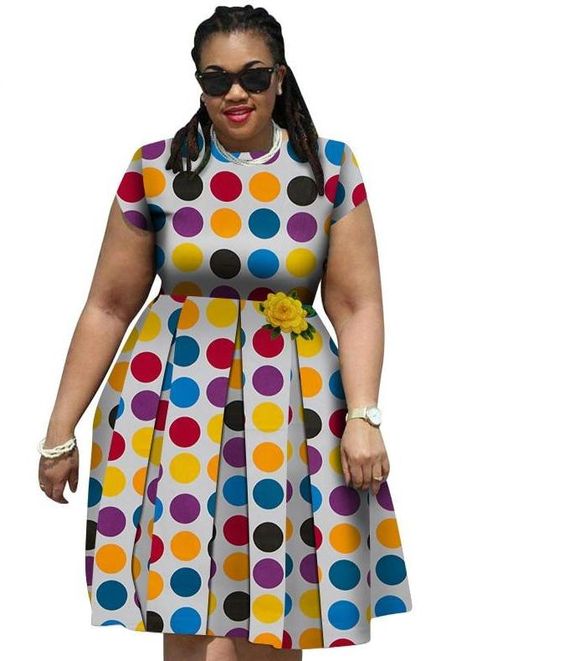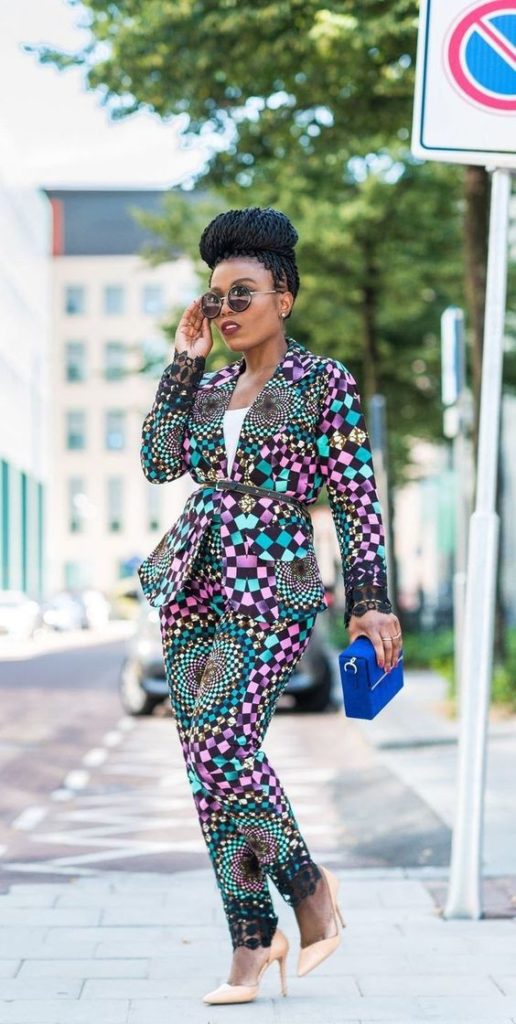 Kimono Kitenge Design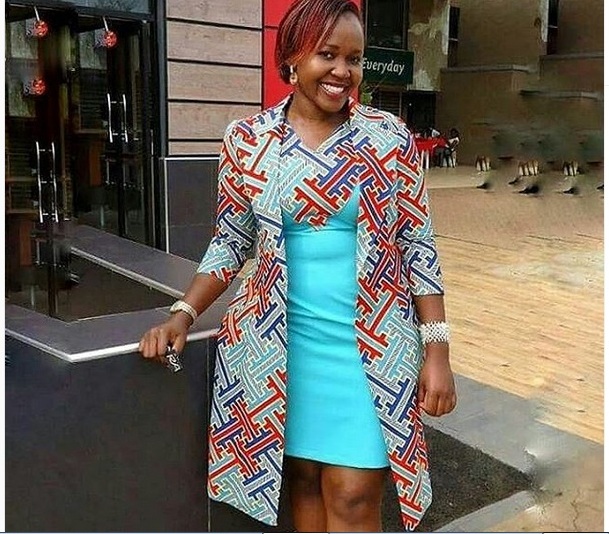 Another favorite in the list of Kitenge designs 2019 is the Kimono. Kimonos are a wardrobe staple for ladies. They are simple yet elegant, flowy, effortless, flattering on any body type, and can be paired with lots of outfits. Kimonos are great but kitenge design kimonos are marvelous. The pop of colour and array of beautiful prints as well as structure are quite attractive to any fashion savvy person. African print kimonos worn along with a pair of skinny jeans, a pencil skirt, a body contact dress, shorts, Palazzo pants… You get the picture. Kitenge design kimonos can also work as office wear.
Kitenge Design Tops
Kitenge Design Tops Tops are a wardrobe must have. Kitenge tops add a pop of color and cheer to your outfit. This year, kitenge designs tops were a hit. The wrap round top for one, is classy and timeless like it's sister the peplum design. Kitenge designs crop tops were also a hit, pair them with a pair of tight jeans and you have yourself a fashion forward look for any casual event. The must have kitenge top for 2019 was the off shoulder design. The off shoulder top is flattering on most body shapes, and the array of sleeves, from simple cap sleeves to flamboyant balloon sleeves, you cannot go wrong with the  kitenge design top.
 Kitenge Dresses and Skirts
Nothing screams effortless like a kitenge design dress or skirt. Kitenge dresses and skirts are also suited for an array of occasions. From work, to church, to a wedding party, dinner with the girls, meeting his parents for the first time, you name it. The best part is that you can float around all these events, meetings and gatherings in the same design dress. There are many contenders for top kitenge dresses and skirts designs 2019. The pleated kitenge skirt and the maxi skirt are flattering on any lady. With kitenge dresses, there are plenty of unique designs, from puffy sleeves, off-shoulder sleeves, ruffles, pleats, inserting sheer fabric, only a lack of imagination can limit your look.
Jumpsuits
We cannot exhaust the list of trending kitenge designs without mentioning jumpsuits. Jumpsuits are simple, classy, and, convenient; qualities most fashion savvy ladies look for in an outfit. Kitenge jumpsuits are also versatile in terms of where you can wear them. Whether you need to look professional or just relaxed, the kitenge design jumpsuit is a go to. It is the easiest way to make a statement without making noise. Palazzo kitenge design jumpsuits are the in thing today, they are comfy and pretty flattering on different shapes. If you prefer edgy, slim fitting kitenge jumpsuits can be your go to.
Nigerians Kitenge Designs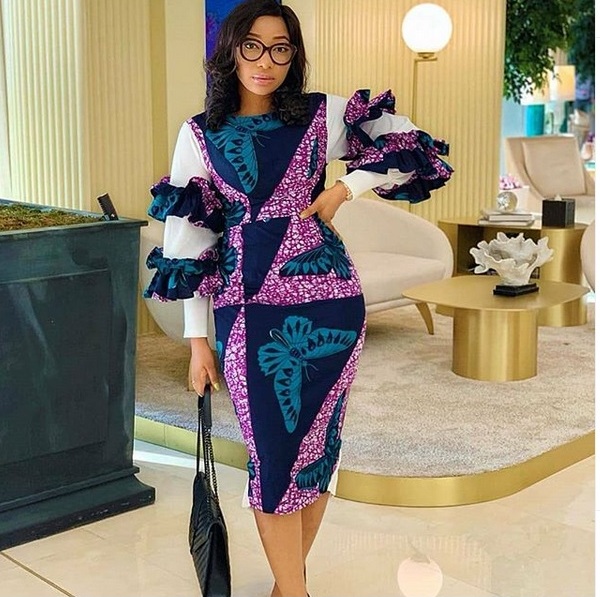 Pomp and flair is part of Nigerians' DNA. When it comes to dressing up, they always make sure to go the extra mile. For them, every traditional weddings, white weddings, baby shower, bridal shower, church function, gala dinner, and so on requires a new outfit. They will show up adorning the kitenge fabric with pride. Nothing is left to chance when it comes to the craft and creativity put into making the dress. Here are some show stopper Nigerian Kitenge Designs 2019, to inspire you the next time you need a kitenge outfit with a healthy dose of glamour.
Kitenge designs for long dresses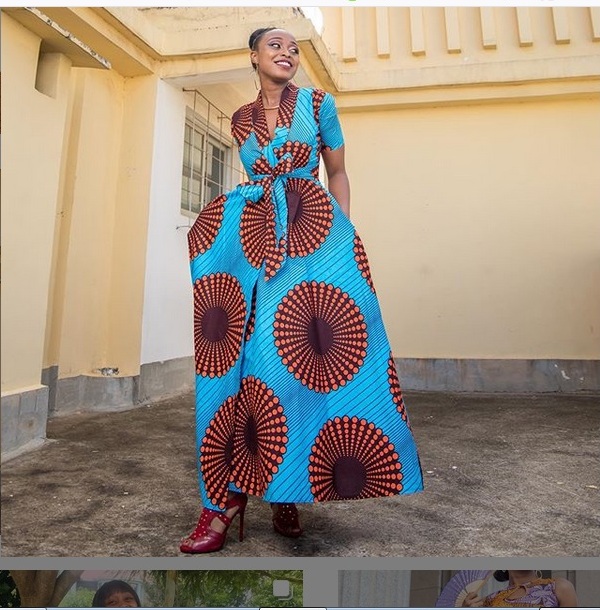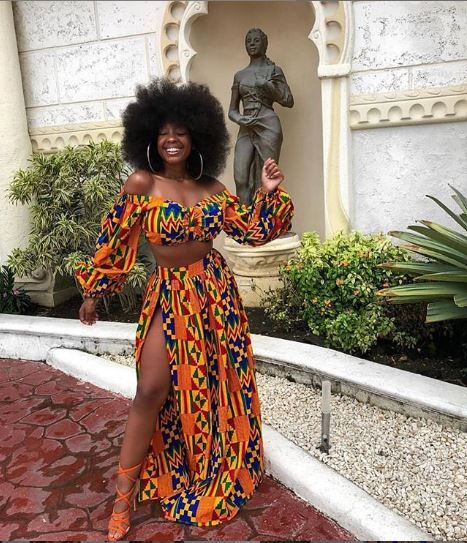 Modesty has never looked as chicken and refined as it does when one adorns a kitenge design maxi dress or maxi skirt. In the past, younger ladies tended to shy away from ankle long skirts dresses for fear that these would make them look old and boring. The trend has however changed with many young girls wearing kitenge dresses and pulling it off too. In 2019, the kitenge waterfall dress was a favorite. Also top among kitenge designs for long dresses was the maxi dress. An off-shoulder maxi dress coupled with a knee long slit is definitely a must have. It's naughty and nice wrapped nicely with a
Kitenge designs for weddings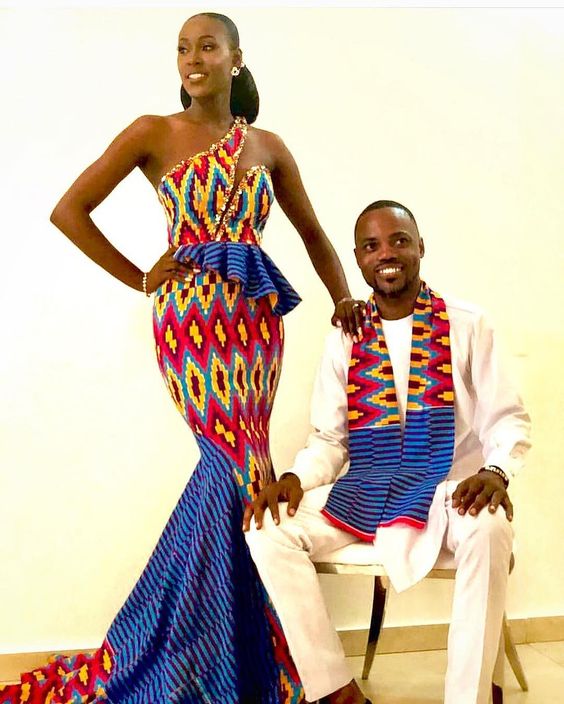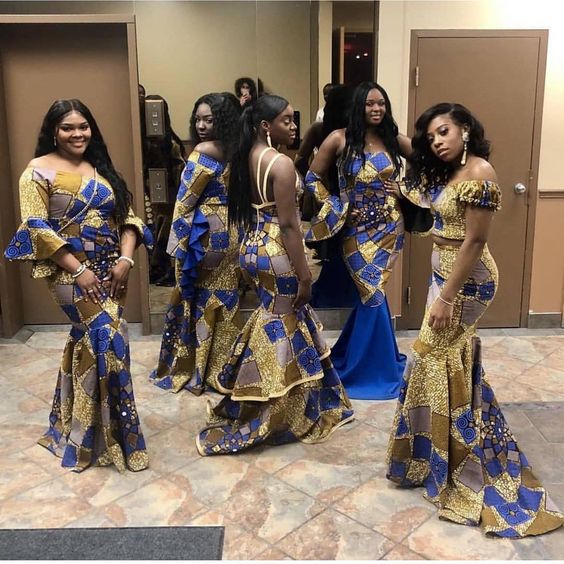 In the spirit of embracing our African roots, some couples opt to say "I do" in Kitenge design weddings. Whether it's a traditional wedding, or a white wedding, kitenge design outfits are simply gorgeous and will live you admiring your wedding photos for days to come. Your bridal party will also look divine in kitenge dresses photos. I bet they will also appreciate having dresses they can still wear way after the wedding. The best thing about the Kitenge fabric is that it is strong, drapes beautifully and has plenty of character. Check out these beautiful matchy couple kitenge outfits and bridal outfits for some Kitenge wedding design inspiration.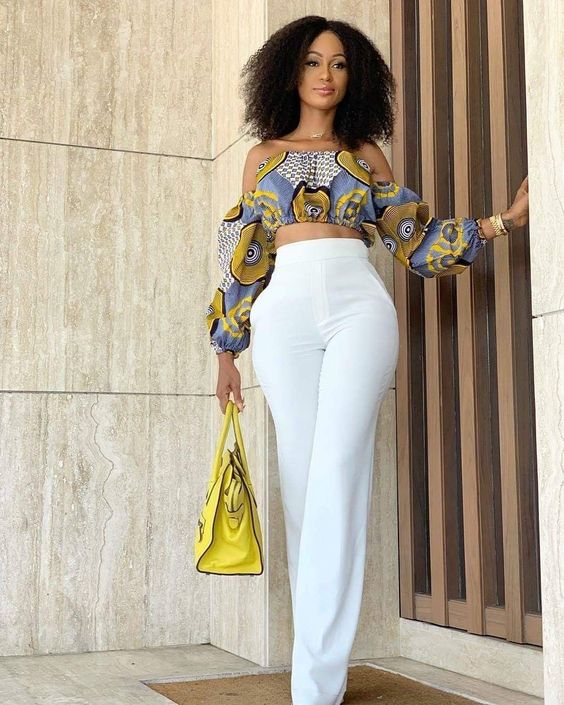 Fashion evolves, and pretty quick too. One thing that stands true however is that kitenge designs are here to stay. The above styles are some of the best kitenge designs, 2019. Get one or two kitenge designs into your wardrobe soon. Trust me you will definitely rock the pieces for a long time and get valuable for your money.