Miss South Africa, Zozibuni Tunzi, 26 was on Sunday crowned Miss Universe in Atlanta. The South African beauty queen was honored in a mega ceremony dominated with cordial speeches about female empowerment

Zozibuni finished 1st outdoing the Puerto Rican and Mexican finalists in a flamboyant televised event that was hosted by Steve Harvey.

During the event, top TV personalities Olivia Culpo and Vanessa Lachey served as the commentators, but a panel of seven women determined the winner.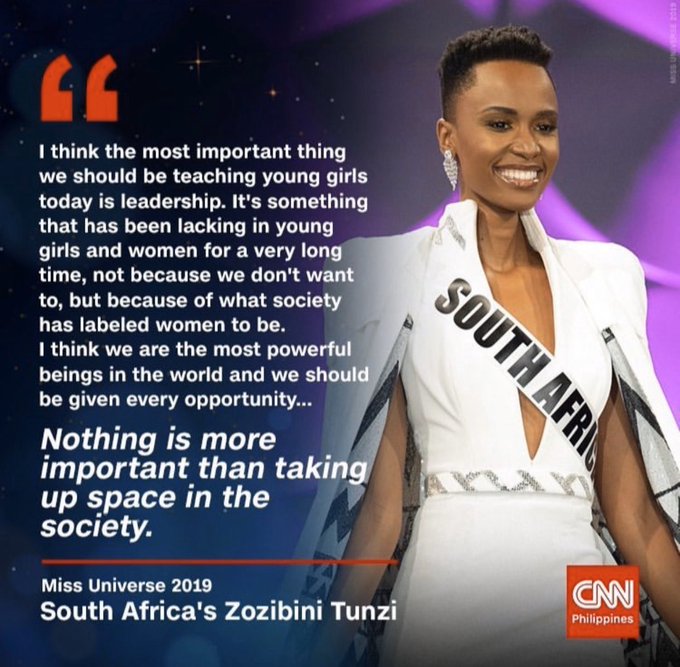 During her closing speech, Tunzi was well cheered as she weaved her address around the female empowerment idea.

"I grew up in a world where a woman who looks like me, with my kind of skin and my kind of hair, was never considered to be beautiful," she said.

She expressed the hope and optimism that the world will soon realize the flaw in that perspective and change the way women are viewed.