In today's digital age, the internet provides numerous opportunities for individuals to earn quick money online. Whether you're looking to supplement your income, start a side hustle, or explore new avenues for financial gain, the online world offers a vast array of possibilities. While it's important to approach online money-making endeavors with caution and be aware of potential scams, legitimate opportunities do exist.
Start a Dropshipping Store
Embark on the journey of starting your own dropshipping store, a lucrative opportunity for generating passive income regardless of your initial financial resources. Numerous dropshippers have reported earning over $100,000 per year, making it an enticing venture.
The dropshipping business model revolves around establishing an online store where customers can explore and purchase products. What sets dropshipping apart is the fact that you don't have to physically handle or oversee the products you offer for sale.
In the dropshipping process, your supplier takes care of various aspects such as manufacturing, packaging, and order fulfillment. Furthermore, you only need to pay your supplier once your customers have made their payments, minimizing the cash risk associated with this passive income business. To discover trending products in various niches for your store, you can leverage platforms like DSers.
Establish a Print-On-Demand Store
For artists, designers, and entrepreneurs seeking to monetize their creativity, the concept of print-on-demand presents a compelling opportunity. This business model involves collaborating with suppliers to personalize white label items such as t-shirts, posters, backpacks, or books and subsequently selling them on a per-order basis.
Much like dropshipping, the beauty of print on demand lies in its cost-effective nature. You only incur expenses for products once they are sold, eliminating the need to purchase items in bulk or maintain inventory. By embracing print-on-demand stores, you can enjoy the following advantages as a reliable passive income stream:
Swift Product Creation: The process of bringing your products to life is remarkably swift, enabling you to have them available for sale within minutes. This efficiency empowers you to promptly respond to market demands and trends.
Hassle-free Shipping and Fulfillment: Handling the complexities of shipping and order fulfillment becomes a worry of the past as these responsibilities are seamlessly managed by your chosen supplier. This leaves you with more time and energy to focus on your creative endeavors.
Streamlined Automation: Once your store is set up, many of the essential marketing and sales processes can be automated. This automation not only saves time but also helps in scaling your business efficiently.
Platforms like Printful offer a user-friendly experience, enabling you to effortlessly create and showcase your products for sale within your Shopify store. Overall, the print-on-demand model presents a simple yet rewarding passive income source that can be swiftly launched and established.
Become a Blogger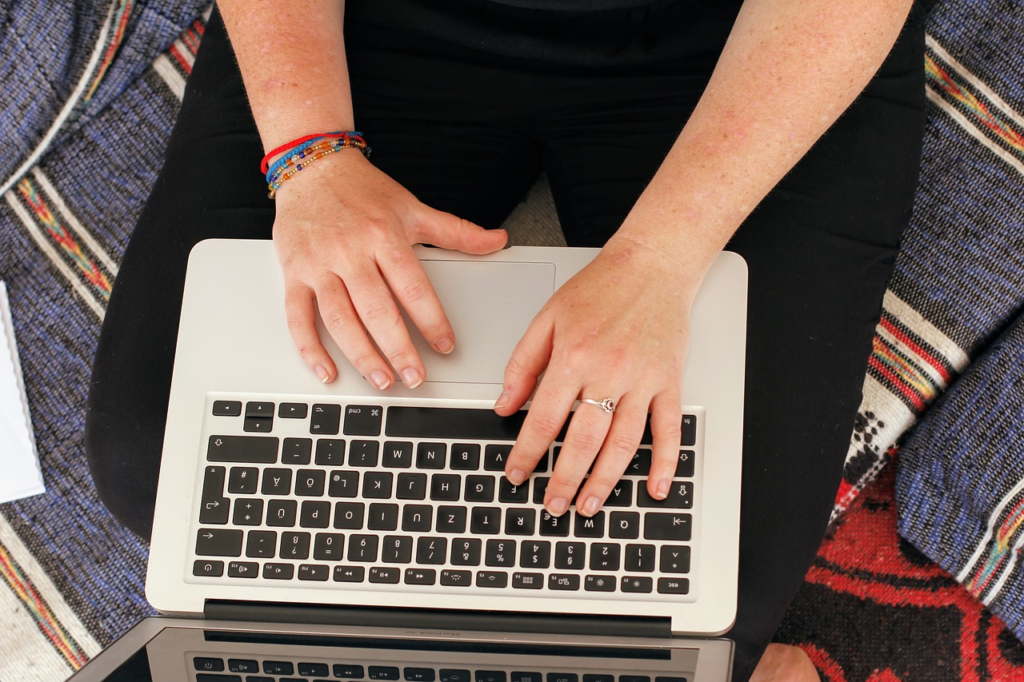 Embarking on a blogging journey may pose challenges, but it has become an increasingly lucrative avenue for generating passive income. Although it requires time and effort to establish a successful blog, producing high-quality content and promoting it across various platforms can help you cultivate a substantial audience, leading to a significant income stream.
There are several ways to earn passive income through blogging, such as:
Selling affiliate products: Partnering with companies and promoting their products or services through affiliate links can earn you a commission for every sale made through your blog.
Creating sponsored posts: Collaborating with brands and writing sponsored content can provide you with financial compensation, allowing you to monetize your blog.
Selling your own products: Developing and selling your own products, such as e-books, online courses, or merchandise, can be a profitable venture and an excellent way to leverage your expertise.
Running ads through Google AdSense: Integrating Google AdSense into your blog allows you to display targeted advertisements, and you earn money based on the number of ad clicks or impressions.
The best part is that you don't need any design or coding skills to start a blog. Utilizing user-friendly content management systems like Shopify, along with reliable hosting services, you can have your blog up and running in no time.
Selling Handmade Goods
If you have a knack for crafting handmade goods, there are numerous online platforms where you can showcase and sell your creations. These platforms cater to specific niches, such as video games or handcrafted items, while others offer a broader range of options, allowing you to sell almost anything.
Here are some popular online selling sites you can explore:
Handshake
Amazon
eBay
Ruby Lane
AliExpress
When venturing into selling handmade goods, there are two primary investments to consider. First, you'll need to allocate resources for materials and invest your time in crafting and producing your items. Second, it's advisable to create your own online store to serve as a central hub for showcasing and selling your products.
By having your own store, you can minimize the fees associated with each sale and establish a distinct brand for yourself. Building a brand offers long-term advantages as it allows you to cultivate a loyal customer base and expand your reach over time. This, in turn, will help you generate more sales and earn money through online avenues.
Become an Affiliate Marketer
Generating income through affiliate marketing has become increasingly popular in the online realm. Despite experiencing fluctuations in popularity over the years, it remains a reliable method for earning money on the internet. One of the significant advantages of affiliate marketing is the wide array of companies you can collaborate with, including renowned names such as Shopify, Amazon, Uber, and FabFitFun.
In essence, affiliate marketing enables you to generate income by promoting various brands. As a skilled marketer, you can earn commissions from sales by endorsing retail products, software, apps, and other offerings. Although individual commission rates may appear modest, it is important to note that you can become an affiliate for multiple brands and incorporate numerous affiliate links within a single blog post.
To maximize your online earnings through affiliate marketing, it is advisable to concentrate on content marketing. Constructing a blog with numerous pages of high-quality content allows you to establish a valuable asset of your own. Strategically inserting affiliate links within your blog posts will drive traffic to your affiliate partner's website, further enhancing your potential for financial success.
Start a YouTube Channel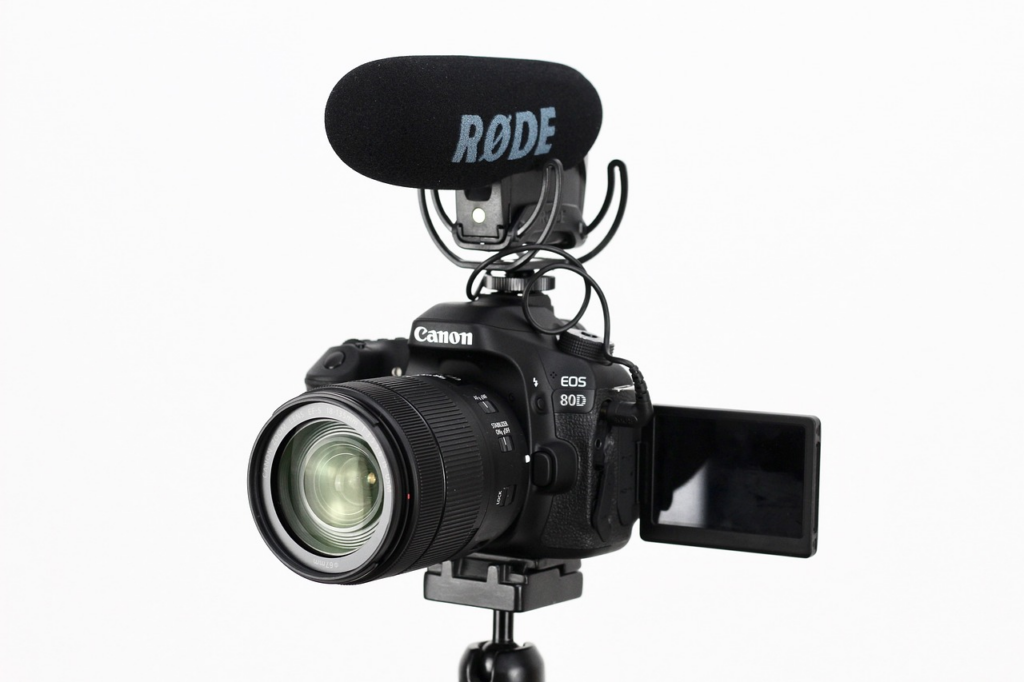 Consider starting a YouTube channel and tapping into its potential for earning money. Look at successful YouTubers like Jimmy Donaldson (known as MrBeast) and Jake Paul, who have made millions by uploading unique and entertaining content. MrBeast's bizarre stunts earned him $54 million in 2021, while Jake Paul amassed $45 million through energetic pranks and boxing-related videos. These YouTubers have leveraged their fame to generate additional income streams beyond YouTube.
To establish a thriving YouTube channel, it's crucial to narrow down your focus to a specific niche. Whether it's creating makeup tutorials, streaming video games, reviewing products, teaching skills, filming pranks, or exploring any other potentially popular topic, targeting a specific audience will help you build a dedicated and loyal following.
The key to making money on YouTube lies in producing desirable content. Craft engaging headlines that pique viewers' curiosity and employ relevant keywords in your video descriptions to optimize searchability on the platform. Once you reach the milestone of acquiring 1,000 subscribers, you can officially monetize your channel by enabling YouTube ads.
Become an Influencer
Harnessing the power of influence can pave the way for lucrative online opportunities. Consider this: renowned soccer icon Cristiano Ronaldo demands an average fee ranging from $880,259 to $1 million for a single sponsored Instagram post. While it may appear that celebrities, musicians, and athletes hold the reins of influence, it's worth noting that even smaller-scale influencers now have the potential to earn more than ever before.
To embark on the journey of becoming an influencer, cultivating a devoted following is paramount. For those taking their first steps, Instagram and TikTok stand out as the ideal platforms. Countless non-celebrity influencers have garnered initial exposure and recognition through these channels. If you're keen on building a substantial Instagram audience, consider exploring strategies to increase your follower count.
Once you establish yourself as an influencer, various avenues open up for monetization. You can charge for sponsored posts, establish an online store to sell your own products, incorporate affiliate links in your bio, sell your photography, monetize your podcast through advertisements, create and sell merchandise, secure payment for event appearances, and much more.
Create an Online Course
Generating income online can be highly lucrative, particularly through selling courses. By leveraging your expertise in a specific subject, you can monetize your knowledge by creating and offering online courses. Platforms like Udemy or your own website provide excellent avenues for selling courses, enabling you to earn substantial amounts, with some entrepreneurs making up to $5,000 per month.
To create a captivating and successful course, draw inspiration from trending courses within your niche. Analyze the feedback and reviews of existing courses. Identify the aspects that receive praise and those that are criticized. How can you surpass the existing offerings and deliver something exceptional? Concentrate on developing content that addresses the most significant complaints while incorporating the positive aspects that receive acclaim.
The platform you choose to sell your course on will influence the strategies for maximizing profitability. If you opt for Udemy, minimal promotional efforts are required. You can essentially set it up and let it run, though promoting it on blogs or social media networks can boost visibility. Conversely, if you decide to host the course on your own website, consider running ads to promote it effectively. Additionally, building an email list allows you to market future courses without incurring advertising expenses.
Easily Publish Your Ebook with Amazon Kindle Direct Publishing
Thanks to Amazon Kindle Direct Publishing (KDP), the process of publishing your ebook has never been simpler. Follow these straightforward steps: write your ebook, format it properly, design an appealing cover, publish it, and then promote it. I personally experienced this process back in 2013 when I published multiple ebooks on Amazon. While it didn't make me wealthy, I did manage to earn some money from my efforts.
To make your ebook truly shine, you have the option to hire a skilled writer, a talented graphic designer for the cover, and a meticulous manuscript editor to ensure error-free content. During your research, focus on keywords that align with popular searches on Amazon. A useful tool for this purpose is the Keyword Tool, which helps you discover the words people commonly use in their searches, enabling you to craft a title that resonates with your target audience.
When it comes to generating sales for your ebook, concentrate on proven marketing tactics that attract customers. Consider giving away a few initial copies of your book for free. This strategy creates excitement on social media and garners reviews, which in turn helps build trust and attract customers through social proof. Additionally, effective promotion techniques include leveraging influencer marketing and launching engaging video campaigns.
Develop an App
If you find yourself intrigued by the idea of creating a profitable app but lack the programming skills, don't worry. There are avenues available for you to hire skilled developers who can bring your vision to life. Platforms like Toptal provide connections to talented app developers who are eager to collaborate with entrepreneurs.
To embark on this journey, you simply need to conceive a unique app idea, define your target audience, and establish a distinctive brand image for your product. The programmer you hire will handle the technical aspects of development.
To monetize your app effectively, it's advisable to publish it on Google Play and the App Store. Surprisingly, offering your app for free can be more lucrative than charging for it. With a free app, you have the opportunity to generate revenue through advertisements or by offering premium features. Since a free app attracts a larger user base, you can easily upsell additional products or services.
Become a TIKTOK Consultant
Embracing the role of a TikTok consultant has become one of the most popular ways to earn money online. As a consultant, you'll be sought after by brands who need assistance with brainstorming video ideas, crafting captivating bios, and more. This exciting opportunity is particularly attractive to digital nomads, as the entire business can be managed effortlessly from a smartphone. TikTok, being a relatively new and untapped platform compared to Instagram, offers immense potential for helping brands establish a strong presence and, in turn, can lead you to great financial success.
However, before venturing into TikTok consultancy, it's important to possess a few essential skills. The most crucial among them is the ability to create viral videos that engage and captivate audiences, thus driving brand awareness and sales. If you lack expertise in this area, there's no need to worry. You can acquire the necessary knowledge by enrolling in a comprehensive TikTok course designed to teach you how to attract customers and maximize the platform's potential.
Offer Translation Services
Translation work presents a relatively overlooked area, where competition is less intense compared to other specialized markets. To seize this opportunity, it is essential to possess fluency in at least two languages. If you are bilingual or have pursued a popular language during your academic years, this could be an excellent venture for you to explore and generate income.
It is important to provide evidence of your translation proficiency. If you hold a language degree or possess experience in translating texts, make sure to emphasize these qualifications in your portfolio or resume. Most companies will require a translation test, and it is crucial to note that the use of translation tools during the test is strictly prohibited.
There are several websites where you can find translation jobs and make money online. Some of these sites include Upwork, People Per Hour, Gengo, Pro Translating, and Translators Base. These platforms provide opportunities for freelance translators to connect with clients who are in need of translation services. By registering on these sites, translators can browse job listings, submit proposals, and ultimately secure translation projects to earn income online. Whether you're a professional translator looking for additional work or someone interested in starting a career in translation, these platforms offer a convenient way to find translation jobs and monetize your language skills remotely.
Consider Serving as an Online Tutor 
Venture out as an online tutor to earn money at your own convenience. An inspiring story shared by Studenomics recounted how an individual generated $2,100 in just one semester through tutoring. Notably, he achieved this by leveraging word-of-mouth referrals, establishing visibility, and offering attractive group rates.
Having a teaching degree significantly enhances your chances of securing a tutoring position. Fluency in a particular language or relevant experience is crucial for this role. Additionally, if you have delivered presentations or speeches at conferences or events on a specific topic, you may be considered for online tutoring, teaching, or mentoring opportunities.
While subjects like science and math frequently exhibit high demand for tutoring, English remains popular among international audiences. If you possess expertise in a particular field, tutoring could be an ideal platform for you to quickly generate income.
Numerous online platforms offer tutoring jobs, including:
Tutor Me
Cambly
Chegg Tutors
Tutor.com
Yup
By exploring these platforms, you can connect with students seeking your expertise and embark on a fulfilling journey as an online tutor.
Work as a Virtual Assistant
The demand for virtual assistants is steadily rising in tandem with the growth of entrepreneurial ventures. As a virtual assistant, you can capitalize on this trend by offering your services as an independent contractor from the comfort of your remote location. The range of services you can provide is extensive, encompassing tasks such as writing, bookkeeping, social media management, and customer support.
To kick-start your virtual assistant career, there are various avenues you can explore. Websites like Virtual Office Temps, Indeed, and Upwork are excellent platforms to discover relevant job opportunities. Additionally, many virtual assistants have successfully generated income by proactively reaching out to brands and entrepreneurs, expressing their willingness to assist in managing their businesses. By combining job posting applications with strategic outreach efforts, you can secure your first client sooner than you anticipate.
Earn Money with Your Photos
Whether you have professional photography skills or simply enjoy capturing great images, there are numerous opportunities to generate income online by selling your photos. Websites like Shutterstock and Alamy offer excellent platforms to showcase your work, enabling photographers to earn royalties each time someone downloads their images.
For a swift path to monetizing your photography, consider utilizing Foap, a smartphone app designed for this purpose. By uploading your photos and videos to your digital Foap portfolio, you can create a listing and start earning cash. Whenever an agency, brand, or individual purchases your media from the app, the profits are shared equally between you and the app creator, providing a fair 50/50 split.
Selling Clothes Online
Do you have a collection of clothes that have been sitting in your closet, untouched and unlikely to ever be worn again? Instead of letting them occupy valuable space, why not turn them into cash?
Numerous websites provide the opportunity to sell your pre-loved fashion items, including clothes, handbags, and shoes. Platforms like Poshmark, Refashioner, The RealReal, ThredUp, and Tradesy offer a convenient way to sell your used apparel and make some money.
Expanding your online selling endeavors across multiple platforms can further boost your earnings. Additionally, if you prefer offline transactions, consider utilizing local Facebook buy and sell groups. These community groups can connect you with interested buyers and enable you to sell your items in person. I have personally experienced success with these groups and can vouch for their effectiveness.
Buy and Sell Domain Names
Explore the profitable world of buying and selling domain names! If you find yourself frequently acquiring domains without putting them to use, there's always the option to sell them for a potential profit. However, keep in mind that the domain market is highly competitive. Having a one-word .com domain increases your chances of making a successful sale, and words with a high search volume tend to be in demand.
Another factor that can affect your selling prospects is the current trend. Domains associated with popular trends at the moment have a better likelihood of selling. For instance, a few years ago, domains related to fidget spinners were more easily sold compared to the present time. To find and purchase a customized domain, you can utilize the Shopify domain registration platform, which offers a search feature for domain names.
When it comes to selling your domains, GoDaddy's Domain Auction is a platform you can consider. By browsing through the domains with the highest bids, you can gain insight into the types of domains that sell well. This information will help you assess whether your own domains are worth selling and estimate the potential profit you could make from selling them.
Sell Your Graphic Designs
Monetize your graphic design skills by selling your designs online. There are various avenues you can explore to showcase and profit from your creativity. One option is to leverage the print-on-demand model, where you can sell your designs on personalized products of your choosing. Another route is to present your designs on popular crowdsource platforms such as 99designs.
If you prefer, you can create your own graphics and templates to sell on well-known marketplaces like Envato or Creative Market. Alternatively, you can take on freelance projects and work directly with clients as a graphic designer. According to PayScale, this role typically earns an average of $29.90 per hour.
Participate in Online Surveys
Online surveys provide an opportunity for individuals to earn extra money by sharing their opinions and insights on various topics. Companies conduct these surveys to gather valuable data on consumer behavior, which helps them make informed business decisions. While the pay for surveys is generally low, it can still be a decent way to make some extra bucks during your spare time. However, it's important to note that many survey sites have specific prerequisites and demographic restrictions. Here are a few popular survey sites where you can participate:
Swagbucks: On Swagbucks, you can earn points by watching videos, completing surveys, or playing games. These points can later be exchanged for gift cards or cash.
QuickRewards: QuickRewards offers various earning opportunities such as playing games, watching videos, completing surveys and offers, or shopping online for money. The advantage here is that there is no earnings threshold, so you can cash out anytime you want.
Harris Poll Online: By answering polls on Harris Poll Online, you can also join their reward program and earn rewards.
Pawns.app: Pawns.app allows you to make passive money online by completing surveys and sharing your internet usage.
Survey Junkie: Participate in market surveys through Survey Junkie and assist companies in enhancing their products and services.
Before diving into online surveys, keep in mind that the potential income typically ranges from $0.25 to $5 per hour. It's best suited for individuals who enjoy expressing their opinions and have access to a computer or mobile device.
Create Podcasts
In the ever-expanding realm of audio content consumption, podcasts are projected to attract over 500 million listeners worldwide by the end of 2024. This captivating medium, offering a diverse range of stories, comedy, news, and opinions, continues to gain popularity. If you possess a captivating voice, a penchant for conversation, and a unique interest or talent to share, venturing into podcasting can not only be an exciting endeavor but also a lucrative one.
As you cultivate your audience, there are numerous avenues through which you can monetize your podcast:
Sponsorship deals
Donations and tips
Selling merchandise to dedicated fans via an online store
Premium (paid) content offerings
In-podcast ads
Getting started entails dedicating an average of nine to 14 hours per episode, including the editing process. The effort required is considerable, but the rewards can be substantial.
The time it takes to receive your first payment will vary depending on the monetization strategies you employ. It is important to note the following key considerations:
Regular episodes are crucial to maintain audience engagement once you have established a following.
Building a loyal fan base necessitates effort and time. Pay attention to feedback and make adjustments to your production quality and content accordingly.
To start you will need the following:
Audio recording equipment, including a professional-grade microphone and editing software.
An account with a podcast hosting service such as Spotify, Stitcher, or Apple Music.
So, if you are ready to captivate the airwaves, share your passion, and potentially earn additional income, the world of podcasting awaits your voice.
Venture into Airbnb Rental Business
Start earning money by becoming an Airbnb host and offering a delightful guest experience in your home. If you have an unused spare bedroom, in-law suite, or carriage house, you can transform it into a cozy space for travelers. To maximize your earnings, consider selling products to your guests as well.
Take it up a notch: Incorporate QR codes into your house manual to offer guests the opportunity to purchase items they see in your home, such as throw pillows or scented hand soap, through affiliate links. You can explore partnerships with brands through Shopify Collabs to make this process even smoother.
Getting started is simple:
Visit the Airbnb host page and follow the prompts to publish a new listing.
Familiarize yourself with local laws, restrictions, and regulations regarding short-term rentals in your area.
Take into account any occupancy taxes that may be applicable to your region.
To meet the requirements, you'll need:
The necessary permits mandated by your area for short-term rentals.
A free Airbnb account.
A room, home, cottage, or other type of dwelling that you are legally permitted to rent out.
The initial effort to set up your listing is moderate, but maintaining the property and managing guest communication may require more time and dedication. Once a guest checks in, Airbnb will send your host payout within 24 hours. Keep in mind that it usually takes about 72 hours for your listing to appear in search results after you publish it.
Start your Airbnb hosting journey and embark on a rewarding opportunity to share your space with travelers while earning extra income.
Provide Transcription Services
If you possess exceptional typing abilities and a keen eye for detail, offering transcription services is a lucrative option worth exploring. Platforms such as Rev and TranscribeMe actively recruit freelancers to convert audio and video recordings into written transcripts. The best part is that you have the flexibility to work at your own convenience and set your own schedule.
Offer proofreading and editing services
Are you someone who prides themselves on their grammar skills or perhaps a former spelling bee champion? You can provide valuable proofreading and editing services, specializing in reviewing written documents for errors and making necessary corrections. Explore freelance opportunities available on platforms such as ProofreadingPal and Gramlee.
Provide Virtual Event Planning Services
Due to the increasing prevalence of remote work, numerous businesses and organizations are now venturing into the realm of virtual events. If you possess event planning expertise, you have the opportunity to offer your services as a virtual event planner, assisting clients in effectively planning and executing their online events to achieve remarkable outcomes.
Share Your Internet Bandwidth
Discover a fascinating method to generate passive income with Honeygain—an app that enables you to monetize your internet bandwidth. Wondering how it operates? Simply install the application and let it run in the background while it effortlessly handles the rest. By sharing your connection, Honeygain utilizes it for a range of business purposes such as ad verification, price comparison, and brand protection. Honeygain prioritizes your privacy by employing diverse encryption technologies, ensuring the safety and security of the data transmitted via the platform. To maximize earnings, users can augment their devices, connect them to different IP addresses, refer others, participate in daily "lucky pot" draws, and engage in social media contests.
Earn Money From Your Everyday Pastime Activities
With the Mode Earn App, you can effortlessly generate income through your daily habits. Whether you're listening to music, playing games, catching up on the latest news, shopping, or enjoying videos, among other activities, you can now earn a steady stream of passive income. By simply using your phone as you normally would, you have the opportunity to earn at least $600 per year, if not more, as an additional source of income. The app offers 16 different modes through which users can get paid.
Market Your Professional Skills
Alternatively, if you possess practical skills ranging from handyman work and cleaning to moving and home remodeling, or even simple tasks like queueing, there are platforms available to showcase your expertise. TaskRabbit serves as a connection hub, linking individuals with proficient professionals capable of fulfilling diverse tasks. On the other hand, Airtasker operates as a service provider marketplace. Diverging from the conventional gig economy, Airtasker adopts a flexible economy model, empowering "Taskers" to work on their own terms, choosing their desired work locations and setting their preferred rates of compensation.